epiphany [noun] – a moment when you suddenly feel that you understand, or suddenly become conscious of, something that is very important to you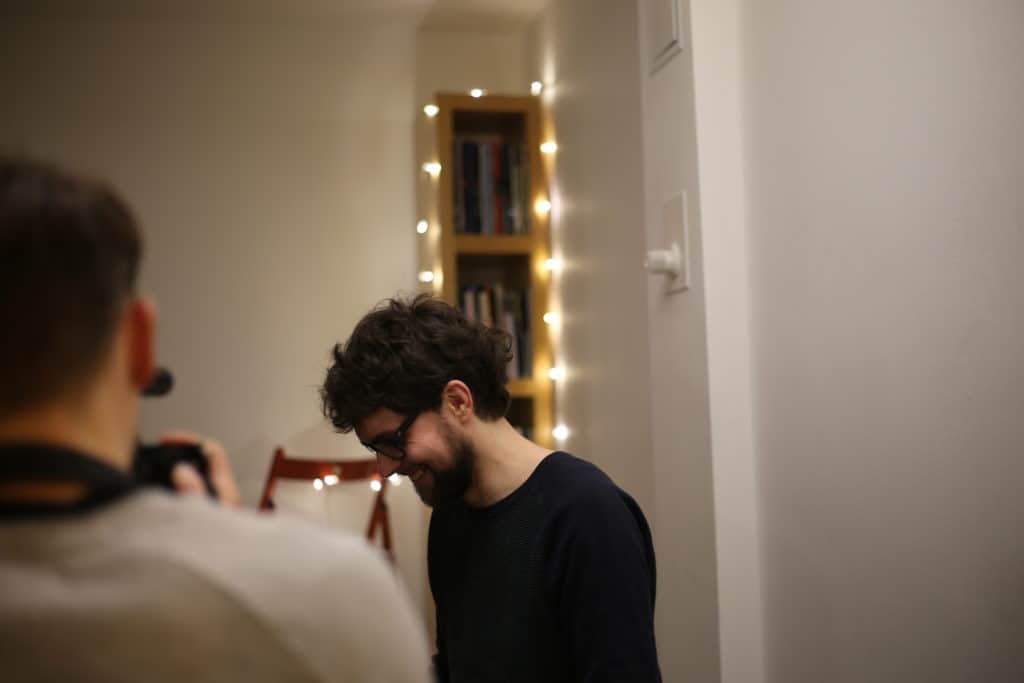 To be honest, my piece "epiphany" probably isn't what you'd call a proper composition (if you hereby understand a piece of music someone has put a great amount of work into and figured out every single note until everything sounds perfect). "epiphany" is, in fact, an improvisation I recorded for fun last year in spring. I then transcribed it and eventually learned how to play it again.
Even though I've been playing this piece for quite a while now it wasn't until two weeks ago that my girlfriend came up with some words that would suit as a title (I'm pretty bad at giving titles to my compositions – the music comes much faster than the title and the longer I wait the more difficult it gets to choose one. If you have any title suggestions that still lack a piece of music feel free to send them over! Seriously!) Of her various suggestions, I liked "epiphany" a lot. As a piano player and a human being it is always great to be enlightened and finally understand something that one's been working on for what often feels like forever. At the same time, I have the impression that the meaning of the word is reflected musically within the piece. After a rather long buildup and a mock-ending, the exploding finale could in some way symbolize an epiphanic moment that maybe even ocurred while improvising the piece for the first time.
While I've been wanting to make some videos for a while now, it wasn't until the drummer of my jazz band, Robert, introduced me to a guy named Julius Dürrfeld, that things got more concrete. We met to discuss the possibility to collaborate in some video projects and while I'm writing this blog post we're already preparing the next clip. He works full-time for a marketing agency and already did some amazing video projects himself (consider following Julius on Instagram!). We got along pretty well so I figured he'd be the right person for this project.
I teach and study in a small studio which initially was conceived to host a shop of some kind and which has this huge display window. I like the idea of transparency, of being seen and, even more importantly, seeing what's going on outside. That's why I wanted the video to feature this singularity of my work place.
As "epiphany" is rather peaceful we decided to shoot in the evening, arranged some fairy lights for the ambiance and were ready to go. We recorded the audio while having the camera on stand filming my fingers so that we had the shots of my hands perfectly synchronized to the music. Julius then shot from various, more classic angles before he came up with the idea of holding the camera directly beneath my hand. I love those shots for the immediateness of the finger-to-key motion and the incredible close-up sight they allow. After two hours of filming we finished off with the intro shots.
The first version of the video had lots of fast cuts and was a little too short-breathed for the music it should present so Julius did some rework. A couple of days later he came up with the final version of the video which, I think, was the perfect fit for my piece. Shout out to to Julius for his great work and commitment, Theresa Köhler for the set photos and to Mareike for supporting me, for keeping my Instagram stories up to date during the shoot and you as my reader should thank her for helping me getting my English straight (so do I! 😉
In case you haven't seen the video yet and are wondering what all of this is about (or if you have seen it and want to make sure you didn't miss out on some detail) here it is again:
Impressions of the shooting to "epiphany"